Remote Monitoring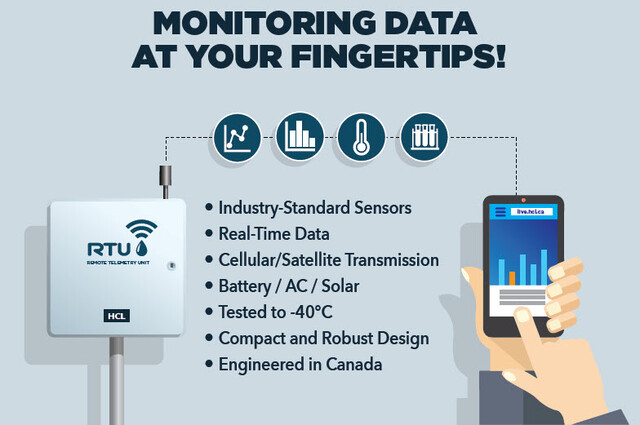 Detect and mitigate failures in a matter of minutes, improve water management, and increase productivity.
HCL's Remote Telemetry Unit (RTU) is a cost-efective way to remotely monitor and collect groundwater and surface water data.
Customized notifications (sms/email) provide early detection of sensor malfunctions, water supply issues, and regulatory exceedances, allowing HCL's clients to remain in compliance with governmental regulations.