Regional Groundwater Assessments (RGWA)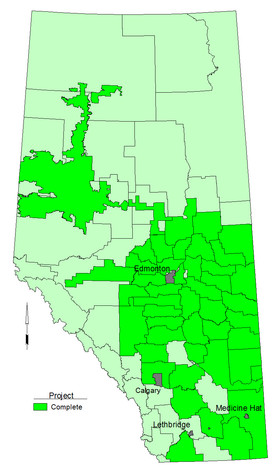 HCL has completed 45 regional groundwater assessments for counties and municipal districts throughout the Province of Alberta and in Manitoba. The Regional Groundwater Assessment provides the information to assist in the management of the groundwater resource within the County or MD. Groundwater resource management involves determining the suitability of various areas in the County or MD for particular activities. These activities can vary from the development of groundwater for country residential, agricultural or industrial purposes, to the siting of waste storage facilities.
Proper management ensures protection and utilization of the groundwater resource for the maximum benefit of the people of the County or MD.
Regional Groundwater Assessment Benefits
identify the aquifers within the surficial deposits and the upper bedrock

spatially identify the main aquifers

describe the quantity and quality of the groundwater associated with each aquifer

identify the hydraulic relationship between aquifers

identify possible groundwater depletion areas associated with each upper bedrock aquifer

produce a software application to interrogate the gridded data to determine groundwater potential based on supplied legal location.